Solar Hot Air generation / Solar Hot Air generation / Solar Drying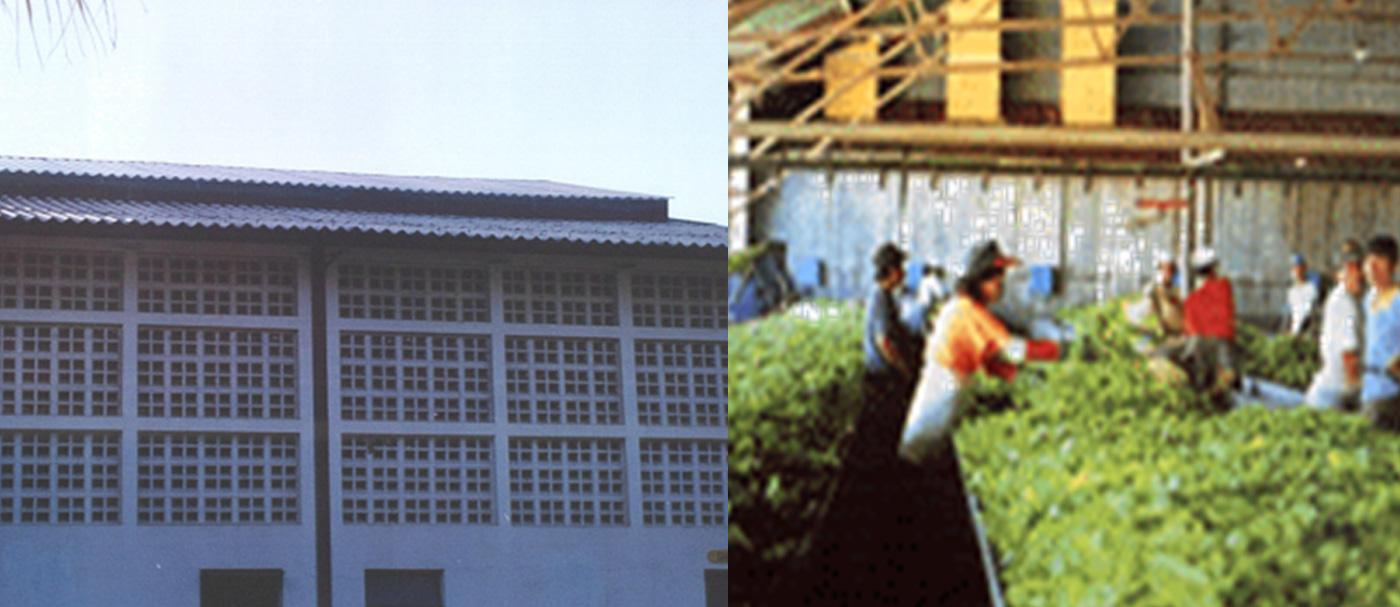 The hot air is fed into a chamber as fluidised bed or controlled atmospheric rooms where the produce is kept. Based on the design requirements, various end use applications can be designed for drying produce.
Agro products such as vegetables and fruits used in fruit concentrates, and chocolates by the army etc.
Spices such as cardamom, chilly, turmeric, etc. which are also promoted for export grade by, Spices Board of India.
Tea and coffee plantations.
Industrial products such as carbide powder, sand, chemicals, detergents etc.
Tobacco leaves, coir drying and other products.
Other advantages of solar drying,
No contamination or dust carry.
Huge savings on existing fuel usage as electricity or diesel.
Independence to farmers to produce good crop irrespective of grid availability.
Controlled environment for produce or crops using natural energy.
Better quality of produce or crops.
Increased efficiency of operations.
No discolouration or losses through insects carry away for some produce.
No wetness during sudden rains or monsoons.
No hot spots in heating for temperature sensitive materials.
Other Hot air applications include use in poultry farms wherein -
Hot air generated can be fed directly to the incubator of eggs over the period 27 days of incubation, demonstrated in certain hatcheries who used "Solarwall" technology.
The rate of hatching improved from 77% to 92% due to uniform heated air flow from solar instead of spot heating of electrical elements, which cause nearer trays of eggs to be heated more.
Brings down the energy costs per egg and also saves on electricity. The system can work over 24 hours by using storage heated on solar.
The hot air generated can also be used in the subsequent breeding areas also wherein bulbs are used to keep the chicks warm. The solar heated air can be circulated over 24 hours.