Vision
To be the go-to solutions provider in field of solar energy, for solar power for electricity or solar heating for air, water or fluids or air conditioning-cooling, enabling citizens, industry, institutions in use of sustainable energy, increasing savings, reduce use of fossil fuels, reduce carbon footprint to safeguard the environment, and provide satisfaction for all stakeholders.
---
About RenXSol
With a collective team experience of 60+ years, we specialize in project management and execution of both grid and off-grid solar systems. Over the years, RenXSol has installed over 55 MW of grid connected solar power plants in Gujarat, Karnataka etc. under the central government and state government schemes in, India. Specializing in Site Feasibility, Project Development, Design, Engineering, EPC, Balance of Systems (BOS), Project Management, O&M of Solar Power Plants.
RenXSol helps harness the Power of the Sun through which we provide services in areas of:
Grid / Utility Scale Power- Services of EPC / BOS activities including evacuating at 11KV/33KV/66 KV with all associated approvals.
Roof top / off-grid Power for offices, industry, institutions, BOS and integration.
Thermal / Fluid / Air heating Solutions for Steam Generation up to 150 degree Celsius or boiler pre-heat or process feed water.
"RenXSol Expertise is provided in varied areas of Solar Energy including customized solutions if required, in areas as
Consulting Services Related To –

Site Feasibility, Project Development, Design, Engineering, Balance of Systems (BOS), Project Management, O&M of PV Power Plants of Rooftop or Ground based multi MW plants, Project Monitoring, Project Design validation, Performance ratio validation etc.
Setting up, developing systems and operationalizing manufacturing / production facilities of photovoltaic technology and thermal heating systems.

Turnkey Solar Photovoltaic Power Plants For -

Rooftops, Grid Connected, Grid Interactive, Hybrid systems, off-grid systems,
Online storage grid tied systems
Technology choices for systems and panels as mono crystalline, multi-crystalline, thin film technologies as CIGs, CdTe, amorphous silicon, flexible solar panels.
Add ons as concentrators, trackers with auto or semi-auto cleaning solutions.
Inverter technologies using.

Varied string inverters, central inverters
Latest micro-inverters with built in SCADA monitoring with and without storage.

Solar Thermal plants with applications for institutions, hotels, industries, central kitchens, drying chambers etc enabling savings of conventional fuels, diesel, electricity, LPG etc suited for –

Boiler feed water, Pre-heated process water upto 90-95 deg C
Steam generation upto 150 deg C for cooking during day time and pre-heated water for night / other time use.
Air heaters, hot air generators for space heating and drying use upto 70 deg C for drying spices, dehydration of fruits and vegetables, industrial applications, customized etc.
Cooling systems suited for air-conditioning or cold storage.
Distilled water generation using evaporation systems.
Effluent evaporation solutions as supplemental or independent applications depending on end use.

Solar Power of existing / retrofit or standalone agricultural / Irrigation pumps sets with hybrid options of any HP for operation with or without grid power.
---
Research and Development
Company focuses on research and development in all above areas of solar energy, developing optimal field solutions using latest in technology, manufacturing, storage and applications. RenXSol has involved in focused activities with IIT Mumbai and IIM Ahmedabad and involves with Universities and provides internship towards this purpose.
---
Certifications and Registrations
ISO 9001:2008 certified company.
MNRE Channel Partner – Grade A for Grid Tied and off-grid PV Solutions.
ICRA rated 2C.
NSIC and MSME accredited.
Approved EPC in client projects and interface with Utilities and Nodal agencies in various states as BESCOM – Karnataka, TANGEDCO – Tamil Nadu, MSEDCL – Maharashtra, SPEDCL – Andhra Pradesh, KREDL – Karnataka, CEIG's of various states.
Technology partners for solar panels and inverters with Gintech – Taiwan, EnPhase – USA microinverters, String inverters of Sungrow, Delta-Taiwan, ABB.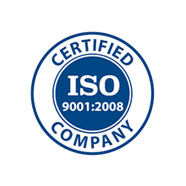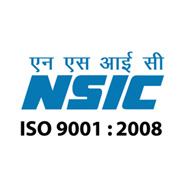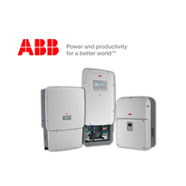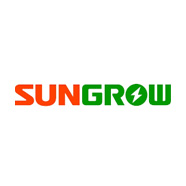 ---
Meet the team
K. Srinivas Kumar
MD/CEO
---
Mechanical Engineer, with 30 years of experience and expertise in solar field, in various leadership positions in BHEL, TATA BP Solar (Tata Power Solar), co-founder and CEO KOTAK Urja, co-founder and CEO EverSun Energy, handled advisory and consulting with SunEdison, Honeywell, raised venture funding through Kliner Perkins, Sherpalo, Applied Ventures, had M&A exits in a successful entrepreneurial career. Co-Founded RenXSol in 2012 alongwith IPP firms SunVeda Energy/Power enabling clients benefit from latest in solar energy and consulting services.
Hrishikesh Manian
Director/COO
---
MS from Cincinatti - USA in Material engineering. Was technology manager in Ovation Polymers - USA with 6 patents. Co-founder with Srinivas, Eversun Energy in India as a EPC firm with M&A exit in 2012.
V. Jayaprakash
CPO
---
Over 20 years projects expertise leading teams in electrical, civil, mechanical and liason with utilities. Co-founded with Srinivas, Eversun Energy in India as a EPC firm with M&A exit in 2012.