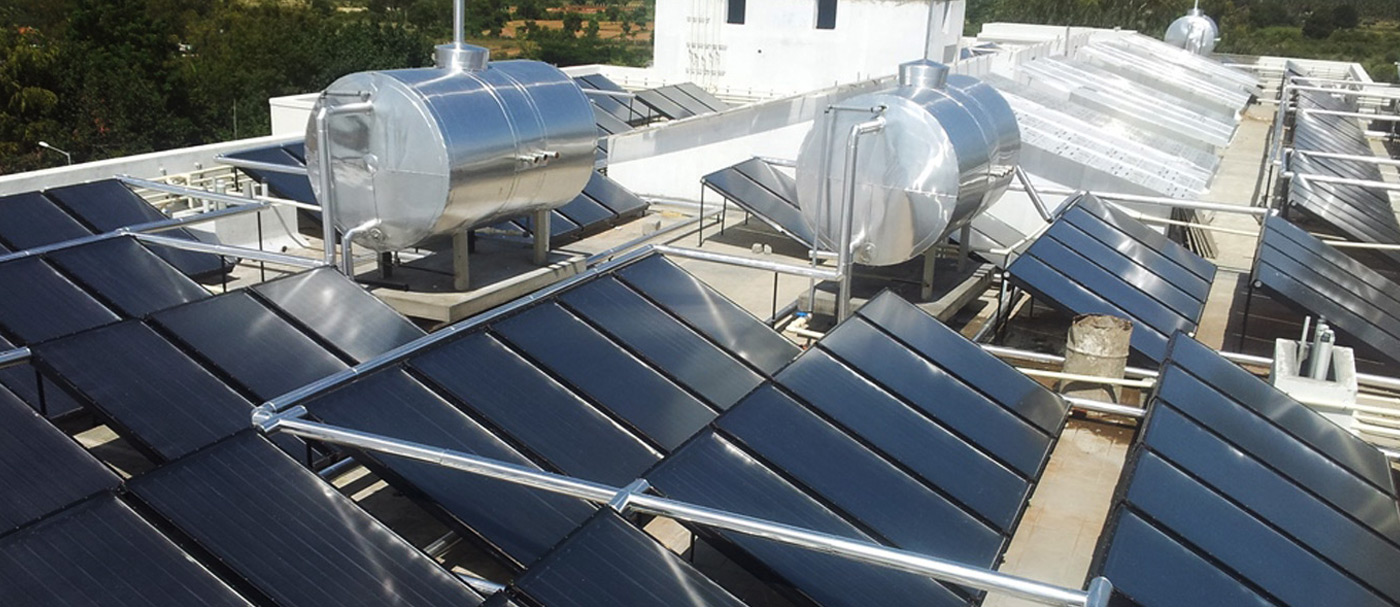 Solar thermal technology uses the sun's energy to generate low-cost, environmentally friendly thermal energy. This happens to be one of the most primitive applications of solar energy. This energy is used to heat water or other fluids, and can also power solar cooling systems. Solar thermal systems differ from solar photovoltaic (PV) systems, which generate electricity rather than heat.
We at RenXSol help you help you drive business value by providing benefits in the below mentioned areas:
Save Money :- Businesses that require large quantities of hot water or other fluids must pay for the fuel required to heat those fluids. Solar thermal systems use solar energy to heat fluids, reducing utility bills by up to 70%.
Compliance with Sustainability Mandates :- Many commercial building owners face mandates requiring them to implement renewable energy technologies. Solar thermal systems can help meet these requirements while also providing solid ROI.
Reduced Carbon Footprint :- By utilizing solar energy instead of fossil fuels, solar thermal systems reduce the amount of site-generated, carbon-based greenhouse gases, a business emits into the atmosphere.
---